SUSTAINABLE MATERIALS
100% recycled boxes, reusable pouches made from Fairtrade, organic pre-washed canvas100% recycled gold and ethical diamonds
OUR MISSION
To bring a sustainable alternative to the environmentally and socially harmful traditional jewellery industry, without compromising on the quality of product or design.
INCLUSIVE STYLES & PRICING
We offer a wide range of product styles and pricing, because sustainable fine jewellery should be for everyone.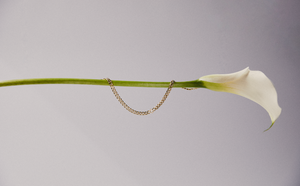 Sign up for exclusive content
Sign up to get exclusive content from Matilde, plus 10% OFF your first order.