The Eclipse Collection is a radiant new experience. Seamlessly melding modernity with fine jewellery to create a new world of sustainable luxury, each piece is meticulously crafted from recycled 14k gold and adorned with lab-grown diamonds.
 T
he Eclipse Collection elevates the everyday with the eternal elegance of celestial shapes.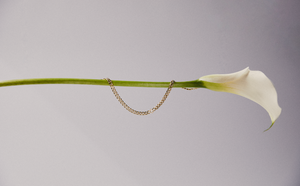 Sign up for exclusive content
Sign up to get exclusive content from Matilde, plus 10% OFF your first order.