Eclipse Collection: Drop three
Explore the untamed beauty of strange places.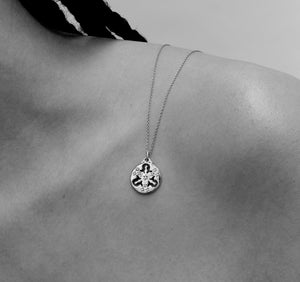 Drawing on the open spirit and generosity that defines Portuguese culture.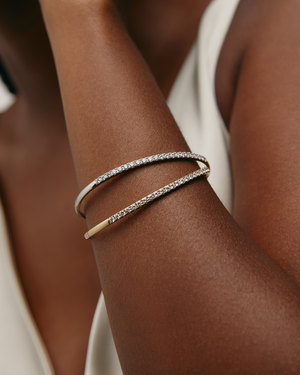 The Core Collection's timeless, essential pieces sit at the heart of Matilde Jewellery.
With Sustainability and Transparency, comes Fairness
From our two twin pillars of sustainable sourcing and transparent processing comes MATILDE's mission to create fine jewellery fairly, without compromising on quality or design. From sketching out our first ideas to delivering our final pieces, our mission to create a sustainable, environmentally-friendly alternative to the traditional jewellery industry is at the heart of everything we do.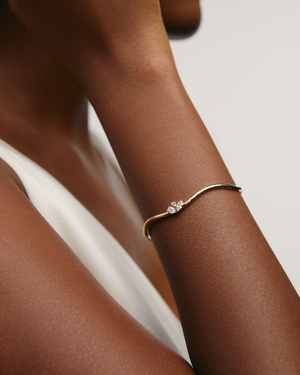 As Seen In
The Anti-Minimalist Jewellery Trend Taking Over This Summer.
Member of the British Fashion Council
Matilde's aim is simple – to make sustainable jewellery without compromising on quality or design.
Matilde was founded on the ethos that nothing that brings as much joy as a gorgeous piece of jewellery should cause environmental or social harm.
Matilde found that shopping priorities of consumers had changed and is changing with 'sustainability and transparency becoming very much a priority'.
Matilde decided to launch her eponymous line after discovering the detrimental environmental and societal effects of the mining industry.
Matilde is barely a year old, but the brand is already making waves in the jewelry industry for its sustainable approach.
The brand thrives on making a difference and keeping transparency in mind for everything from its materials to packaging and even employees.
With only Recycled Gold and Lab-Grown Diamonds, eco-friendly packaging, and transparent processes, MATILDE jewels are about to become everything you want.
I love MATILDE's pieces because of their delicate, sculptural simplicity, their nod to her heritage and how an understated piece looks so much more expensive.
Matilde Mourinho Is cleaning up the industry with her sustainable jewellery brand.
Matilde plays with delicate proportions, creating subtle jewellery that reveals teasing design quirks upon second glance.
Made from 100 percent recycled gold and lab-grown diamonds, this necklace is the perfect way to say "I love you" and "I love the planet" at the same time.
Winner of the Emerging Jewellery Brand Award at the 2021 Professional Jeweller Awards
Our Community
"I've never been a huge jewellery person but once my friend recommended MATILDE I've never looked back. Such simply beautiful items that have become apart of my everyday look! It's also such great quality, I'll keep these pieces forever and hand them down when the time comes."
- Jessica M
Our Community
Shopping with Matilde jewellery was an absolute pleasure! I am so happy with the ring I got, it is beautiful. It arrived just one day after I bought it. Such amazing service
- Thea Jensen
Our Community
Lovely and simple, absolutely recommend! 5 stars for customer service and quality!
- Ana Firmino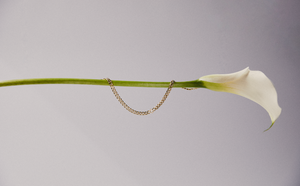 Sign up for exclusive content
Sign up to get exclusive content from Matilde, plus 10% OFF your first order.