An artfully curated selection of twelve pieces creates the Modern Icons collection from MATILDE Jewellery. Sweeping arcs, meandering contours and bold finishes create the pre-loved 14k gold settings that make heroines of the pear-shaped drop and classic solitaire conflict-free diamonds in each design.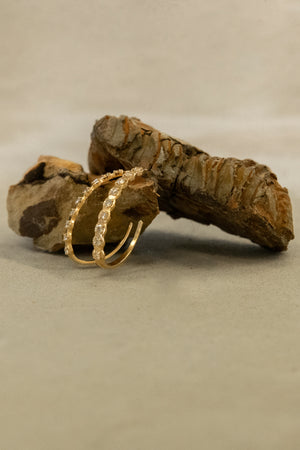 Sign up for exclusive content
Sign up to get exclusive content from Matilde, plus 10% OFF your first order.